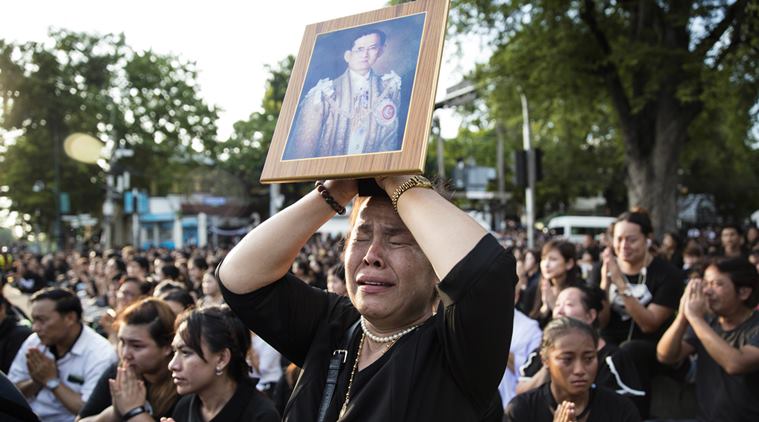 Last Thursday, King Bhumibol Adulyadej of Thailand died in a hospital in Bangkok at the age of 88. Bhumpipol, who had reigned since 1946, was revered by many Thais. Although the monarchy does not run the country (administrative duties have been carried about by General Prayuth Chan-ocha since he took power in a military coup in May 2014), the monarchy has been seen as a unifying force in a country that pre-coup had a very divisive political environment.
The next-in-line to the throne, Crown Prince Vajiralongkorn, is less popular due to his reputation as a playboy. His potential accession to king could give a boost to an underground republican movement that supports ending the monarchy. While the military junta has until now strongly defended the monarchy, even spending $540 million in 2015 alone on a promotional campaign to "Worship, protect, and uphold the monarchy," the government's announcement that Vajiralongkorn will not take the throne for another year is suspicious and raises questions about the military's commitment to the monarchy as an institution.
With $31 billion in royal real estate assets alone up in the air, it would not be surprising if Gen. Chan-ocha decided to intervene to get leverage over the monarchs.
One possibility is that Chan-ocha is trying to pave the way for Princess Maha Chakri Sirindhorn, who is Vajiralongkorn's sister and is much more popular with the public, to take the crown. She studied at Peking University in Beijing and could open the way for closer relations between China and Thailand. While Chan-ocha has thus signaled that Vajiralongkorn will be the one to ultimately take the crown, a year can be a long time in Thai politics.